Sparks Nissan Kia is proud to be a local business in this great community! We are grateful for 20+ years of support the community has shown us. In return, we strive to give back to our community in many ways, including donations and sponsorships. Along with local schools and athletic programs, here are a few or the organizations we are involved with:
Battle of the Badges
Cancer Foundation
CCA Banquet
Delta Waterfowl
St Francis 2 Cars
NELA Food Bank
Kiwanis Club
LA Purchase Boy Scouts
Monroe Youth Baseball
Pilots for Patients
Strauss Theater
Boys & Girls Clubs
Catholic Charities
United Way Read.Learn.Succeed.
Wellspring Alliance
PEEP Inc.
For the last 7 years, Sparks has been a proud sponsor of the St. Francis Hospital Foundation's "2 Cars 2 Winners" raffle. This raffle benefits the NICU and PICU at St. Francis Hospital, and has allowed for significant improvements to the technologies available for providing care to women and children locally and in the surrounding areas. We are honored to be a part of this generous community and remain committed to making a positive difference in the lives of those around us.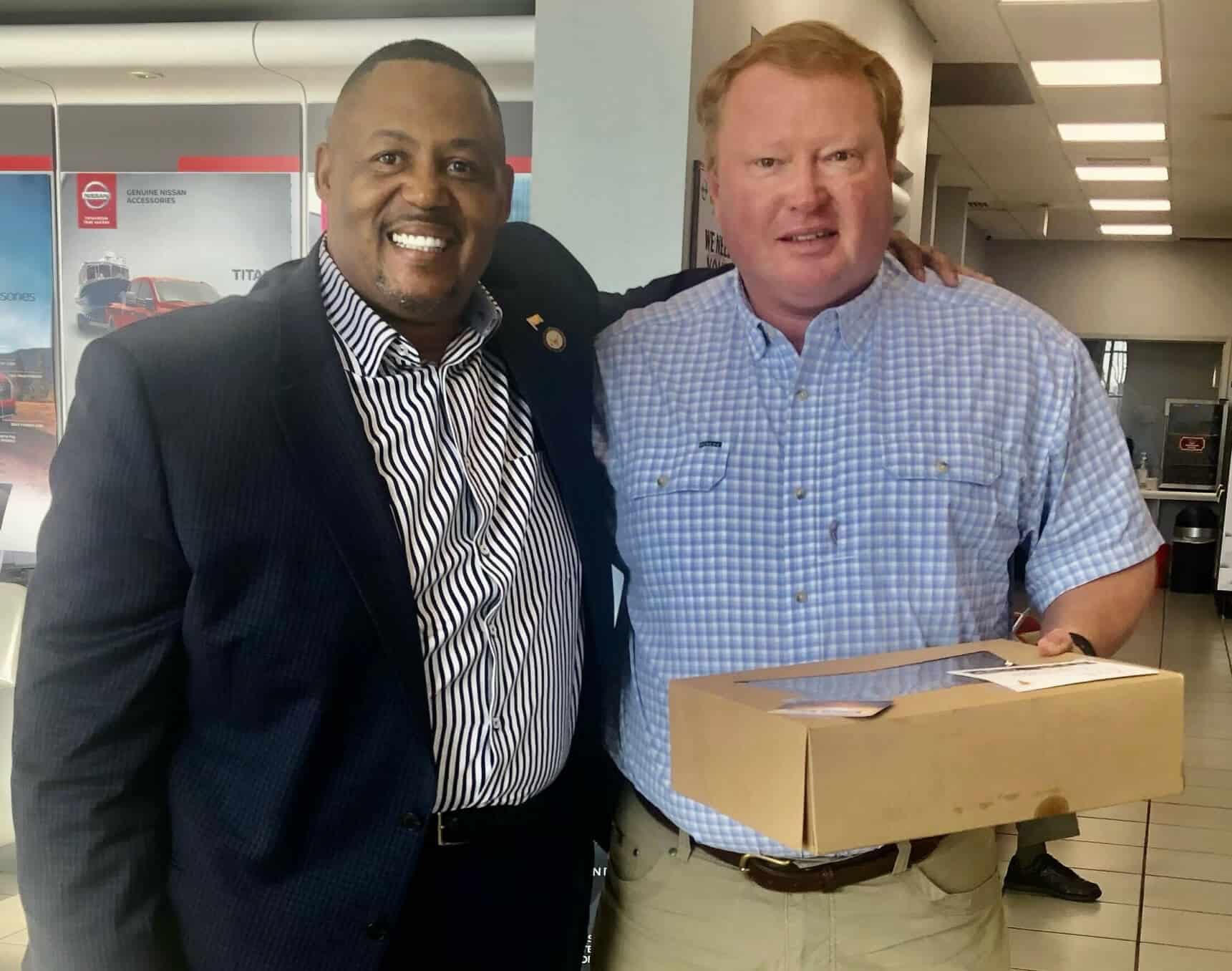 PEEP Inc. is a non-profit that serves communities that need help throughout several surrounding parishes. They help with various causes including backpack and school supply giveaways, assist families with Christmas, Thanksgiving, and also provide free haircuts in the community.
Sparks Nissan Kia is dedicated to empowering our community. Through meaningful partnerships and active involvement, we make a difference. From supporting local initiatives to fostering positive change, we are committed to building a brighter future together.